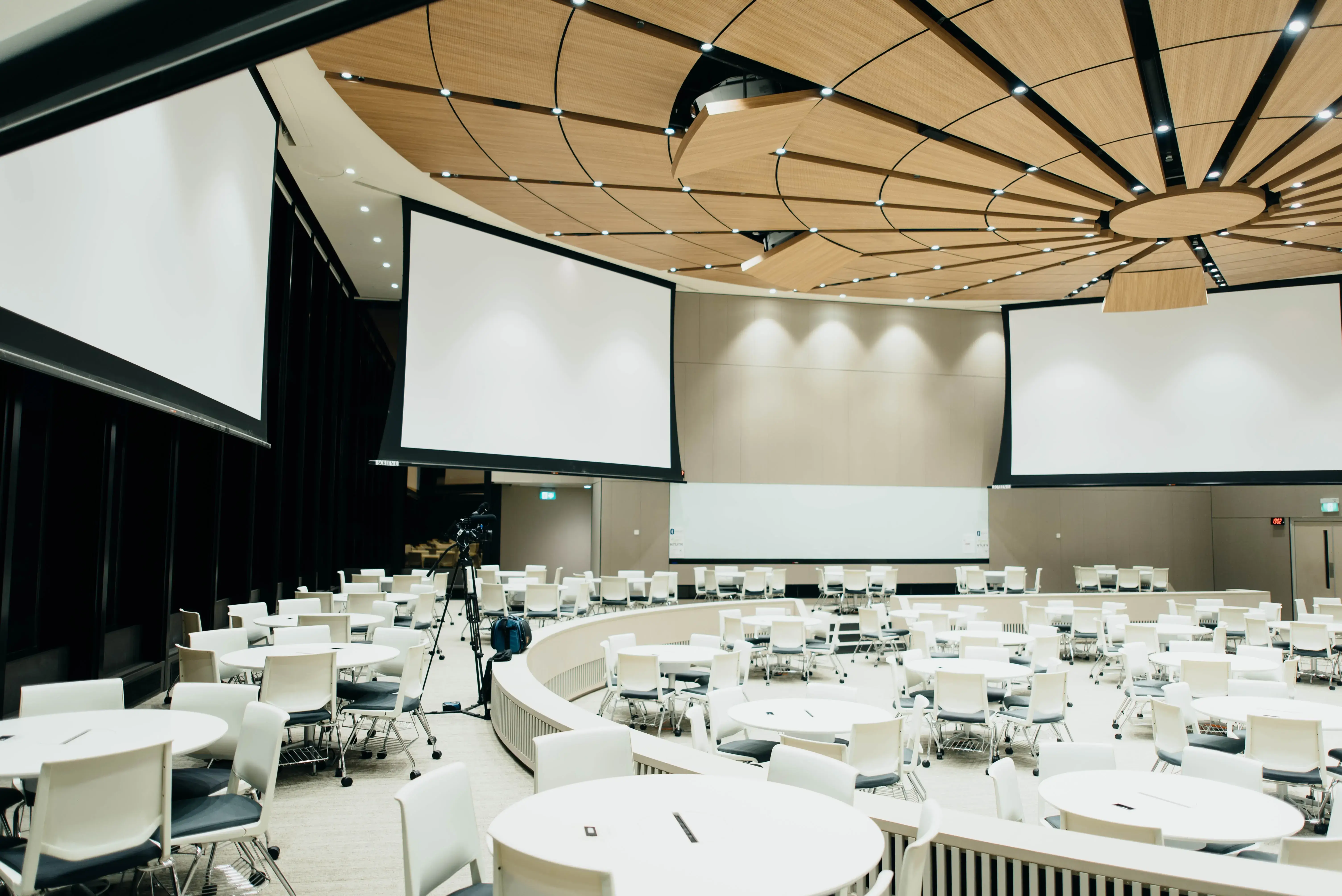 Dubai has become the center of attention in the business world. It's well-known around the world for its excellent infrastructure and amenities. The Burj Khalifa of Dubai needs no introduction. According to a report, Dubai is the fifth-best city in the world in terms of tourism and economic development. It houses 582 hotels and more than 2,00,000 sqm of exhibitions and conference area. From entertainment functions to sporting events and business deals, everything goes down in Dubai spectacularly. The statistics alone prove why Dubai has become pivotal to the business world. Globally, many business persons prefer to hold conferences and company events in Dubai because of its perks. Dubai holds a strategic position in the business world for several reasons, some of which I will mention below.
Why is Dubai ideal for Overseas Business Events?
When you talk about luxury and excellent hosting, Dubai is your country. The strategic location and friendly environment encourage business personnel worldwide to fly in and experience the charm of the city of dreams.
World-class Infrastructure
You name it, Dubai has it! Dubai has modern infrastructure, world-class conference venues, luxurious hotels, and comfortable transportation. The city has purpose-built conference centers, including Dubai World Trade Center and Dubai International Convention and Exhibition Center. Overseas entrepreneurs can enjoy state-of-the-art facilities while staying in the city.
Dubai is at the crossroads of Africa, Asia, and Europe. Business persons from all these continents gather in Dubai to address business matters. Dubai also has one of the world's busiest airports having its five-star hotel and zen gardens situated in the airport. Phew! Talk about luxury.
Business-friendly Environment
Dubai has the privilege of being a city in a very tax-friendly country. Mega-hit applications like Careem and Starzplay originated in Dubai and are now massive hits globally. Moreover, Dubai offers entrepreneurs foolproof legal frameworks and world-class banking facilities, which entice them to conduct business here.
Dubai is home to people from different areas and nationalities. New ideas are born when people from different cultures and mindsets come together. A multicultural society fuels an environment for healthy debating, sharing of knowledge, and exploring business ideas.
Dubai has many fascinating places for tourist attraction. It has Burj Khalifa, Miracle Garden, Dubai Mall, Dubai Fountain, and more. Entrepreneurs enjoy along with attending conferences and events. These fun activities help business persons to work and relax at the same time.
Pavilion for Overseas Events in Dubai
Being a stranger in a diverse city like Dubai can be intimidating. Holding your conference or event is exciting, but you will need inside help to navigate the city and execute your plan successfully. The Thought Factory is a Dubai-based multicultural company that outsources its services to brands and companies desiring assistance. It helps brands with event production and management. Many notable companies have worked with The Thought Factory, including Coca-Cola, Al-Ain, Transmed, and MARS. If you want to take your business to Dubai, you can count on The Thought Factory to drive your marketing campaigns, event management, promotions, digital marketing, etc.
Dubai World Trade Center, the rising free zone, is ideal for organizing events and conferences. It hosts 50,000 exhibitions from more than 185 countries annually. It has 90 meeting halls and several conference rooms used for business purposes daily. If you want to customize the space to your liking, you can decorate and design it any way you want.
Another great option while holding overseas events is to pair up with a private event management company like The Thought Factory. The company has competent professionals who believe in hard work and collaboration. The company provides Dubai's best corporate event management services and has organized events and exhibitions for many clients. Over the past 20 years, it has successfully staged 5000 events, proving the proficiency of its professionals.
Things to obtain before organizing an event
In Dubai, nothing goes unnoticed. A key reason for Dubai's success is its transparency and respect for the law. Anyone willing to hold an event in Dubai needs a permit from Dubai's Tourism and Commerce Marketing Department. DTCM offers an online permit application system that charges based on the type and size of the event.