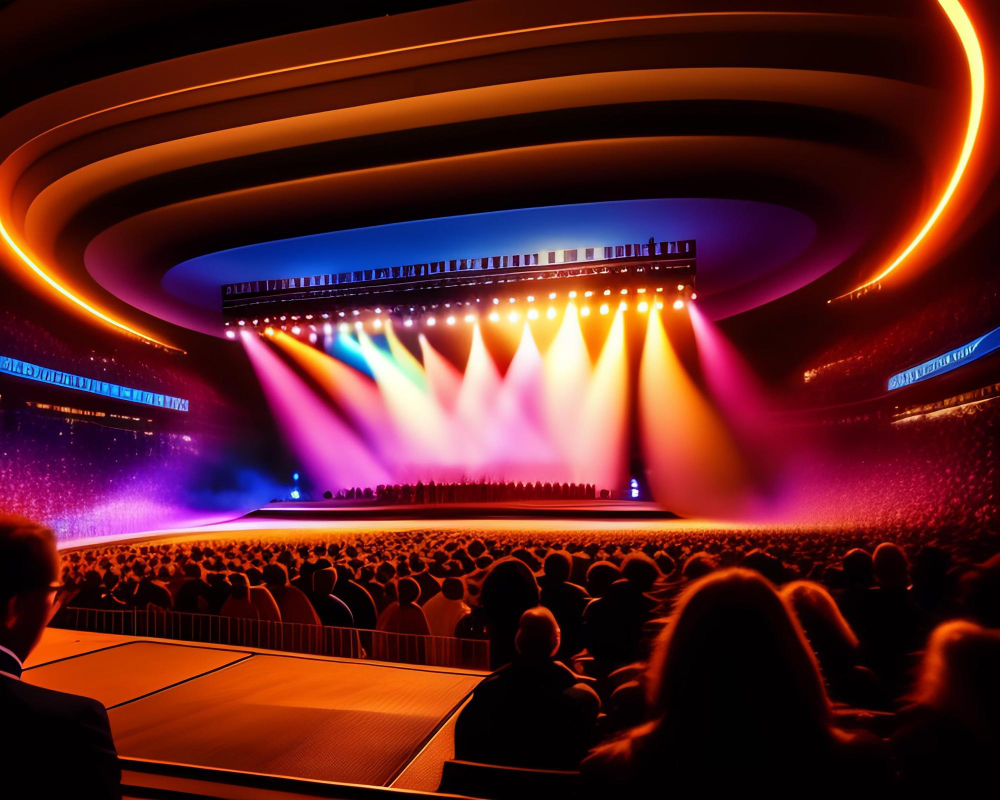 Introduction:

Embark on a journey to the heart of the Biggest event production in the UAE , where creativity, precision, and innovation come together to create unforgettable experiences.

This blog sheds light on the foremost event production companies shaping the industry landscape and offers a sneak peek into the visionary "Thought Factory" for upcoming events.

Dubai is a city that bridges the gap between the East and the West. It's home to a diverse population comprising expatriates and locals from different cultures, making it essential to recognize and respect cultural differences. When it comes to FMCG advertising, understanding the local culture is paramount.
Ovation Events: Crafting Unforgettable Moments

Overview: Ovation Events stands as a pillar in event production, specializing in corporate events, gala dinners, and opulent weddings. Portfolio Highlights: Explore noteworthy projects that showcase Ovation's ability to turn visions into reality, leaving an indelible mark on attendees.
Eventra Events: Dynamic Excellence from Concept to Execution

Overview: Eventra Events emerges as a dynamic force, providing end-to-end services for events ranging from product launches to large-scale concerts. Tech-Forward Approach: Discover how Eventra integrates cutting-edge technology to elevate the event experience, setting new standards for innovation.
Fortes Holdings: Events Division - Visionaries in Action

Overview: Fortes Holdings Events Division plays a pivotal role in the UAE event industry, recognized for delivering high-profile events, conferences, and exhibitions. Sustainability Commitment: Explore Fortes Holdings' dedication to sustainability, pioneering eco-friendly practices within the event production landscape.
The Thought Factory: Anticipating the Future of Events

Overview: Step into the realm of the Thought Factory, a visionary hub dedicated to shaping the future of the biggest event production company in the UAE . Innovative Insights: Gain a glimpse into the upcoming trends and groundbreaking ideas that the Thought Factory is brewing for the next wave of events, promising to redefine the industry.
The Thought Factory is a dynamic space where imagination and innovation converge. This hub serves as a catalyst for fresh ideas and out-of-the-box thinking. Within its walls, individuals from various backgrounds come together to brainstorm, collaborate, and nurture their creative visions. The Thought Factory is where imagination takes shape and becomes reality, sparking the seeds of transformation and progress.
As we conclude our exploration of the UAE's event production titans, we invite you to keep a keen eye on these trailblazers.

Additionally, stay tuned for the Thought Factory's visionary contributions, as they pave the way for the future of events in this dynamic and vibrant region.

In a landscape where creativity knows no bounds, the stage is set for continued evolution in the art of event production, and these industry leaders are at the forefront, ready to captivate audiences and create experiences that transcend expectations.