Once appointed and associated with the company the few things you should clear first are the objectives of the event and the best strategies to execute them. These steps involve removing the things that are not feasible and providing alternatives. This step provides a translucent image to companies of where the event is heading.
Influencer marketing is the form of collaboration between brands and influencers from social media to endorse a product or a cause. This blog will give you a detailed overview of everything there is to know about influencer marketing and how you can start and become an influencer.
1. Influencer Marketing- A new era of marketing solution
They say there are decades where nothing happens, and there are days where decade happens, influencer marketing does that for a company. If implemented correctly, influencer marketing defines the course of your business and has the tendency to change it in a short span of time. The power of influence started earlier than one might think. For centuries people have been influenced by the lifestyle of people they admire. Whether it's a celebrity, a member of a royal family, or simply a fellow with good taste, there has always been the power of an influencer to persuade its followers. So, it's safe to say that influential marketing is more than just a google trend but a new era of business strategy that people are just realizing.
2. A blueprint for running successful influencer marketing campaigns
A strategically implemented marketing campaign can generate a new audience, brand recognition, and big sales volume for companies. A few of the top marketing campaigns to use for successful endorsements are as follows.
Influencer Discount Codes
Influencer codes are a prime example of a mutualistic beneficiary association between brands, consumers, and influencers. Brands develop such influencer codes to get the most interaction out of the influencer's audience. These codes provide customers the opportunity to find new brands and discounts while attracting new consumers and viewers for brands and building a presence for influencers.
URL affiliate links are part of the referral marketing programs that help brands make sales through influencers' media presence. Who in return get profit from every sale that happens through them.
As professional marketers, we at The Thought Factory know the value of a good influencer. We offer Influencer marketing services to help you gain reach in a targeted audience or niche and can drive campaign performance, whether it's increasing brand awareness, generating leads, or boosting sales.
These create attraction among new and existing followers towards the company's new launches and generate engagement and excitement in followers to keep track of company updates. Many reputable companies like The Thought Factory offer such services to handle influencer campaigns. Along with such campaigns, listed below are a few guidelines to grow using an influencer marketing strategy.
Top Influencer Marketing Strategies to grow your business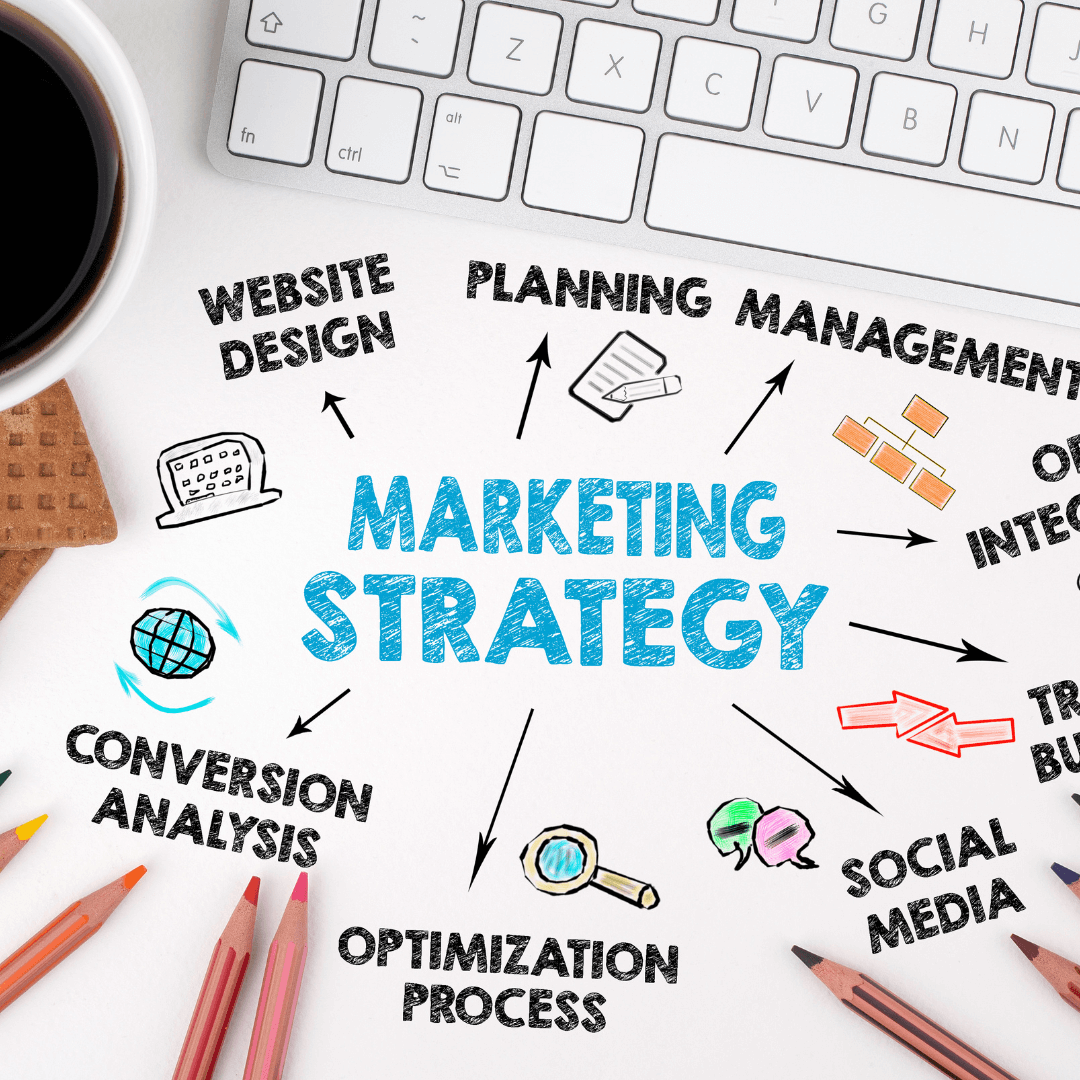 Like any other marketing plan, creating a thorough and methodological strategy based on future goals will help your business reach the targeted goals and enable you to record growth over time. An influencer marketing strategy makes use of digital creators who significantly influence the purchasing behavior of target markets or industries. With the right strategic plans, your company or brand can collaborate with these people to market your company's name, goods, and services using tailored messages. Here are top influencer marketing plans you can use to grow your business.
1- Set your goals and budget
To prevent any future inconvenience, it is advised to set targeted goals and budget for them. The top priorities while establishing goals in influencer marketing should be the following
To build your social media presence
Improve your SEO tactics
Increase sales and consumers
Increase brand identity
Earn more likes, shares, and comments
Other than that, budgeting should be based on the company's annual budget for marketing and fixed payment based on the influencer's following count and sponsored posts.
3. Influencer Niche Categories to explore in 2022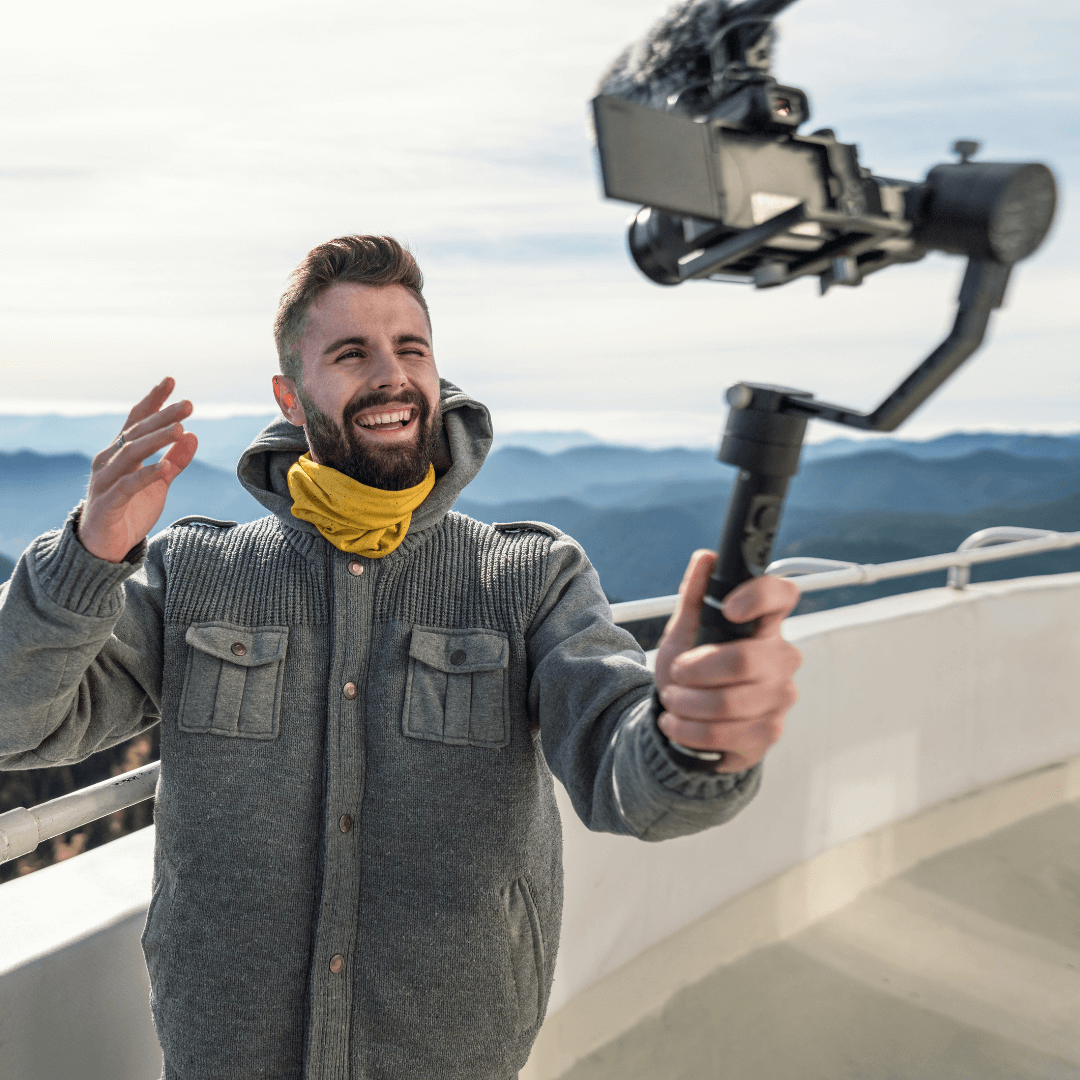 2022 is the year for influencer marketing. There are various types of influencers working in different niches these days these include entrepreneurs, celebrities, models, vloggers, athletes, musicians, photographers, etc. Here are a few niches for brands to explore to build their presence.
Travel
Finance
Personal Development
Relationships
Health
Lifestyle
Food
Technology
Gadgets
Fashion
Skincare and Makeup
And lastly Music
4. Top influencer trends to make successful sales
While influencer marketing is becoming a mainstream medium of promotion, keeping track of the latest influencer trends is getting critical by the day. Following are the top latest trends listed so you can keep your brand updated with these.
Tiktok and Instagram have taken a step to build the connection between influencers and brands so they can collaborate more efficiently.
5. How to Target Influencers for Brands and Businesses.
Influencers are Individuals who consistently produce and curate content for their followers. Their feedback influences the purchasing choices of their subscribers, followers, or fans. Over the last decade influencers' presence has grown tremendously, and it's a ripe time for businesses to start targeting the right influencers for their brands. To target the influencers of your choice, you can use any or all of the following effective methods
Understand your audience and Niche
Do Social media browsing and research
Contact Influencers that match the criteria
Collaborate using Campaigns
Influencers success rate for brand promotion
Influencer marketing is becoming a huge focus for brands as a way to produce tangible benefits that boost their financial performance. Studies show that in 2022, around 76 percent of companies started investing in influencer marketing for their brand promotion. 42.3% of firms started focusing on sales and conversions as the most crucial indicators of an influencer marketing campaign's success. Other brands evaluated their performance on views, reach, and impressions (29%), as well as engagement and clicks (32.5%). The engagement rate increased to 17 percent indicating a shift in behavioral change in potential buyers.
Nano and Micro-Influencers
Influencers are known for having followings in millions however, Nano and Micro-Influencers are the latest trends in brand collaboration. These Influencers offer a more niche-based and refined audience, so it's much more effective for brands to endorse products through such a platform.
Tiktok, Instagram, and YouTube reels are gaining popularity among consumers these days. Influencers can produce and promote content through short clips on social media. The best way to utilize this trend is to let the content creator be creative and natural so people can relate to it.
For people to relate and trust the brand, they must know the person they are following has faith in it too. For this, brands are focusing more on ambassador programs and long-term partnerships to make a lasting impact.
6. Career in Influencer Marketing
Influencer marketing is an ever-increasing industry. According to statistics, the annual growth rate in the influencer marketing industry is 18.8 percent, with a value of 16.4 billion USD in 2022 against last year's revenue of 13.8 billion. It has some of the highest-paying jobs out there. And if you are aiming to start an influencer marketing Agentur it offers several career opportunities, including a career as an influencer marketing manager, a social media influencer, a social media Agentur, or an influencer marketing specialist. You can also start a business of an influencer marketing agency.
Jobs in Influencer Marketing
Everything that goes from creating a brand presence to engagement with audience and influencers is handled by a team of professionals. These professionals handle anything from brand campaign management to developing content, creative ideas, social media platforms, etc, all these are high-paying jobs that require specific skills that anyone can explore
As professional marketers, we at The Thought Factory know the value of a good influencer. We offer Influencer marketing services to help you gain reach in a targeted audience or niche and can drive campaign performance, whether it's increasing brand awareness, generating leads, or boosting sales.
Social Media - Highest Paying Influencer Marketing Platform
There are various platforms for fresh influencers to utilize at the beginning of their career, however, to kick-start a successful marketing career social media platforms come in handy. Some of the highest-paying platform's influencers can equip in 2022 for marketing are Instagram, YouTube, Facebook, Tiktok, and Twitter. Influencer marketing statistics show that on average, a social media influencer earns up to $30,000-$100,000 yearly through affiliate programs and promo codes. Social media platforms are becoming influencer marketing hub. There are Tiktok influencers, Twitter influencers, and media influencers, and this industry is getting more concentrated by the day. Businesses pay a high price for influencers to work for them, and Youtube influencer salary and Tiktok influencer salary will range anywhere from $2,330 to $4,335 a month. This income of YouTube influencers and Tiktok influencers can grow twice through sponsorships, for instance wearing a designer dress at a big event or incorporating a diet regime to influence those who follow.
7. Companies offering Influencer marketing in Dubai
To find the best influencers in Dubai and run strategic campaigns in such a concentrated industry is a work of art, and that art is better to be executed by professionals in their field. We have constructed a short list of the best and most experienced influencer marketing agencies in Dubai for you to check out.
The Thought Factory- providing influencer marketing services in Dubai since 2001.
Affable.ai- An AI-powered influencer marketing platform offering services since 2017
Influencers.ae - Finds you the perfect influencer for your brand with an influencer database of 12,000.
TOP Agency- award-winning team of marketing experts offering services around the world.
8. Why and When influencer marketing goes wrong
Influencer marketing unlike other marketing techniques is not focused entirely on web reach, its prime focus is creating the right strategy and quality of content. While partnering with content creators and influencers with high followers, brands often miss the key factor of quality when generating campaigns. This misconception that big names will generate big income gets far-fetched due to unattractive and ill-illustrative content. Many top influencer names in this industry have failed miserably while promoting their brand due to a lack of expertise and strategic content required for product launching. These failed attempts include the Kim Kardashian Prepaid MasterCard and Kylie + Kendall line with the PacSun of a 15-piece vintage t-shirt collection that failed almost instantly. Now, these Kardashian sisters are making millions of dollars with a net worth of $85 million in 2022 through the power of the right marketing strategies.
9. Why influencer marketing will continue to grow
If observe trends in influencer marketing during the pandemic years, this industry has grown twice in size during just 2 years. The market size, along with influencers and agencies offering services in campaign management has been increasing tremendously over the years. This trend toward continuous growth graph indicates a positive sign for people willing to step up and adopt influencer marketing as a career.